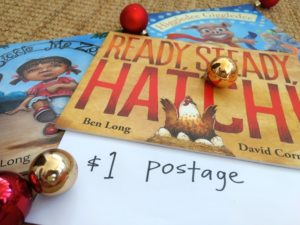 Looking for some great gifts for Christmas?
Known for his fun and quirky rhymes, you'll love reading Ben's books aloud!
Take advantage of $1 POSTAGE (within Australia) and share the fun in Ben's books with the boys and girls you'll catch up with over the holiday period. Ages 0 to 5.
Order Ben's books now.